Get More Information about the Art.
R.B. Bhaskaran
Cat
Mixed Media on Canvas
2009
49 x 36 inches
We provide a Certificate of Authenticity with all artworks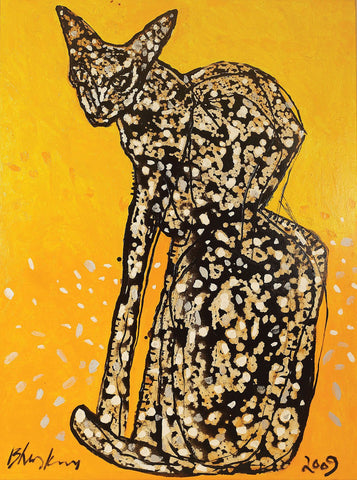 About the Art
He makes a very dynamic Principal (College of Arts and Crafts, Chennai) and a free-expressions artist who understands todays art market.
And he never fails to impart his knowledge of marketable art to his students.
He also makes a very good rebel in the sense that he refuses to derive meanings from his works, he refuses to explain himself. He refuses to let his paintings preach to the viewer.