Get More Information about the Art.
Rekha Rao
Tarot Reader
Acrylic & Oil on Canvas
2014
30 x 30 inches
We provide a Certificate of Authenticity with all artworks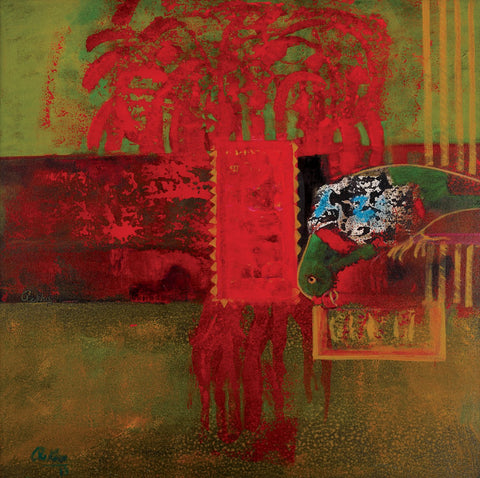 About the Art
Rekha Rao is the Queen of metaphoric depictions and is by her own admission, her greatest critic and interpreter.
Her inherited love for colours and deep set understanding of pictorial space are discernible in her every work. Rekha allows her paintings to set their own rules which is also her success.
She doesnt force fit anything into a frame.