Get More Information about the Art.
Remya Kumar
Midnight blooms
Acrylic on Canvas
2013
24 x 24 inches
We provide a Certificate of Authenticity with all artworks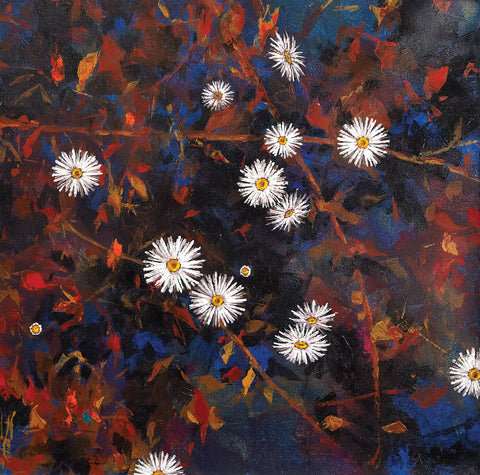 About the Art
She might have been a great architect but she makes a better artist. Remya Kumar went back to her colour palette in the summer of 2009 amidst acquiring a masters degree in urban planning and hasnt looked back since. Her style is something she has made for herself which she chooses to term as a contemporary impressionist.