Get More Information about the Art.
S. H. Raza
Satya Asatya
We provide a Certificate of Authenticity with all artworks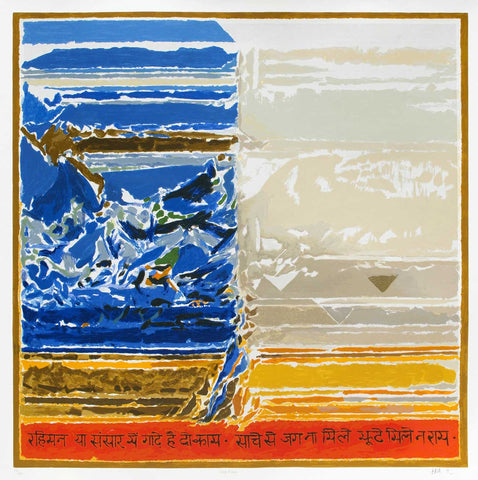 About the Art
Artist S.H. Raza's works are all united in their emphasis on color, and their references to memory and mood. This work focus on Gandhi's core principle of 'Satya'.