Get More Information about the Art.
Shantala Palat
Are you all there
Ink and Watercolor
2017
30 x 24 inches
We provide a Certificate of Authenticity with all artworks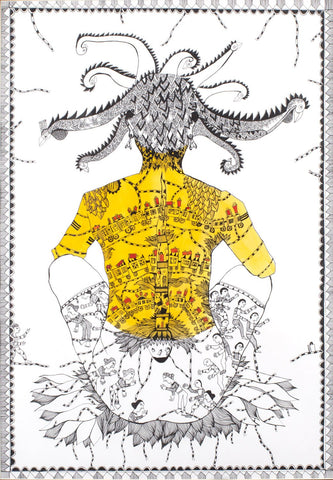 About the Art
Shantala's works are a journey into the unpredictable world of the human psyche and what lies beyond.
Her works seem largely inspired by nature, composite animal paintings of the Indian Mughal miniatures and childhood animation films, My Little Pony and the Walt Disney productions.