Get More Information about the Art.
Manjit Bawa
Sikhism
We provide a Certificate of Authenticity with all artworks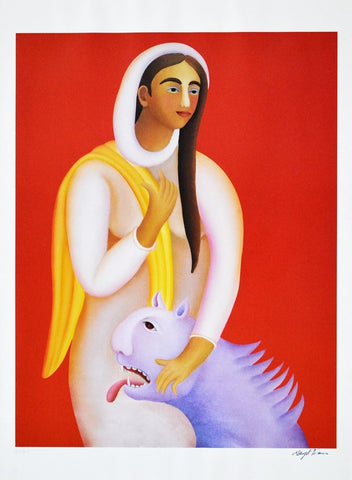 About the Art
Numbered prints are not available for this artwork, only Artist Proofs are available. Sometimes, when artists commission limited edition prints of their artwork, they keep 10-15% of the edition size for their own use. These are called Artist Proofs, and they are printed in addition to the numbered edition size. Artist Proof is also used to describe trial prints that are done at the very beginning of the printing process for a particular work of art. The quality and color of Artist Proofs is usually the same as the numbered prints. Instead of being numbered, they have the letters 'AP' written by the artist, while still carrying his/her signature.