Get More Information about the Art.
G. Srihari
Tropical Summer
Oil on Canvas
2017
36 x 36 inches
We provide a Certificate of Authenticity with all artworks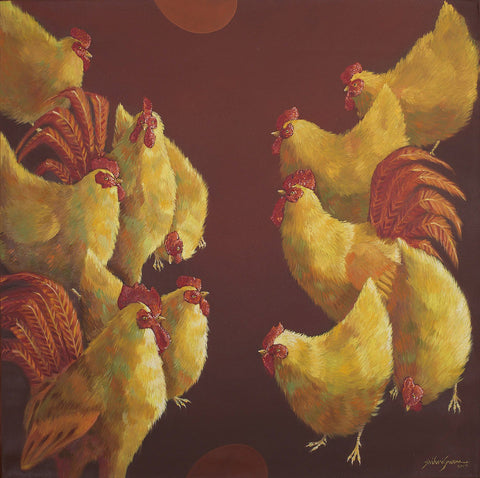 About the Art
Art student and artist Srihari's understanding of his subjects from real life is what makes his art distinctive.
Having observed and experienced country life closely, Srihari can identify and reproduce exactly even delicate, nuanced movements and expressions of his subjects.
There is almost a graphical quality in his works which may have been contributed by the exposure to the world of computers and visual graphics. He has been part of several shows in South India.