Get More Information about the Art.
Tabassum Yusuf
Balance
Acrylic on Canvas
2017
24 x 24 inches
We provide a Certificate of Authenticity with all artworks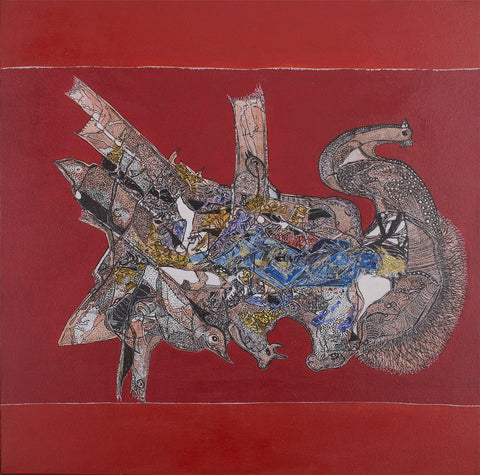 About the Art
Tabassum Yusuf paints as if following the path of her childhood dreams. As dreams do, her works spin many a yarn, all the characters fall into the plot of her story perfectly, canvas after canvas.
The wildness of dreams is reinforced by the use of strong colours in the background.