Get More Information about the Art.
Tapati Sarkar
Untitled 49
Acrylic on Canvas
2004
48 x 36 inches
We provide a Certificate of Authenticity with all artworks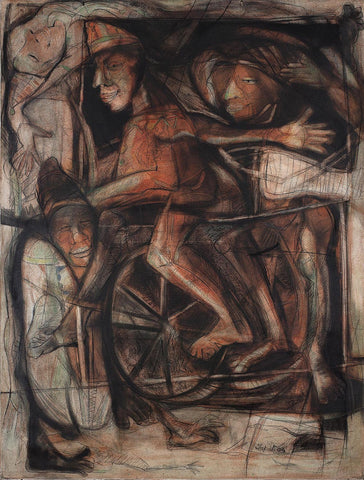 About the Art
Artist Tapati themes revolve around society and people, bringing to light their struggle in life.
Charcoal and pastels, her favorite mediums are used in a style almost like abstract realism, all showcasing her technique and mastery of the medium.