Get More Information about the Art.
Than Tun
Old Burmese Woman
Charcoal on Board
2015
21 x 14.5 inches
We provide a Certificate of Authenticity with all artworks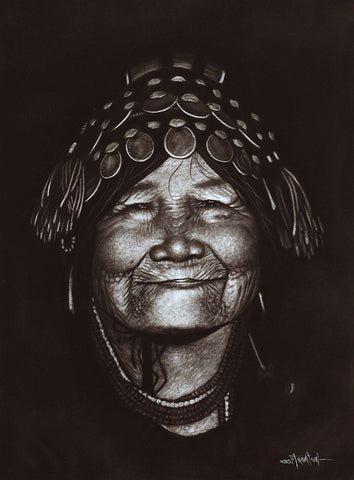 About the Art
Than Tun Born in an ancient city in middle part of Myanmar. He studied mediums like oil, charcoal and water color paintings.
Than Tuns work are especially on charcoal and his themes are more of portraits from the villages in Myanmar.