Get More Information about the Art.
Thota Vaikuntam
Untitled 2
Acrylic on Canvas
2015
16 x 12 inches
We provide a Certificate of Authenticity with all artworks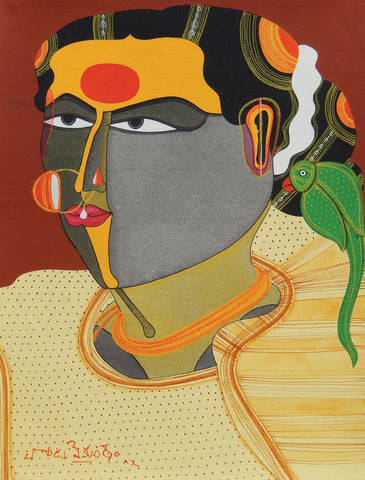 About the Art
Vaikuntam is one of those people you can call, Son of the Soil and be so right about it.
His work being is his very being, the essence of which is a commemoration of a childhood spent in his village of Boorugupali in Andhra Pradesh.
His people are his muses, especially the women folk of Telangana.
Every piece of his work is a stirring memory of someone from his past it may be a group of women conversing or a farm hand or women going about their chores.