Get More Information about the Art.
B. Vengatesan
Innocence
Acrylic on Canvas
2008
30 x 24 inches
We provide a Certificate of Authenticity with all artworks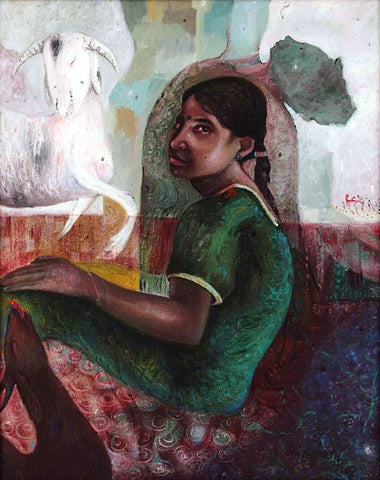 About the Art
When they say imagination takes you everywhere, they mean imagination opens windows to an alternate world of fantasy, of hybrid forms that coexist with other mythical forms.
That is what B Vengatesan paintings depict: fantasy. After a trip to Saravanabelgola and Benares, he realized that there is another world with diverse ethnicity, pilgrims and chaos.