Get More Information about the Art.
Vinod Sharma
Rockspace 3
Oil on Canvas
2014
20 x 20 inches
We provide a Certificate of Authenticity with all artworks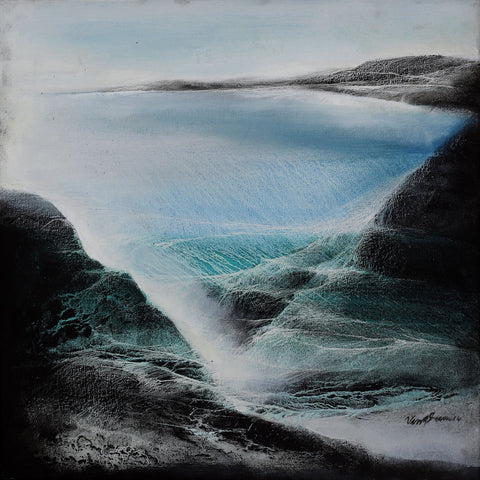 About the Art
Meet the Mountain Man of India, Vinod Sharma. There probably isnt an artist so much in love with his countrys landscape, more specifically its great chain of mountains as Sharma.
Standing amidst his work is like experiencing a gust of fresh mountain air.
You can feel the mist descend, you can feel the snow-capped mountains looking you back in the eye, and you can feel the chill of the semi-frozen lake atop a mountain range.
The strokes, the illusion of depth and the play of colors are uncompromising and true to reality.