Get More Information about the Art.
Win Thu
Monks in route 2
Water Color on Board
2015
15 x 11 inches
We provide a Certificate of Authenticity with all artworks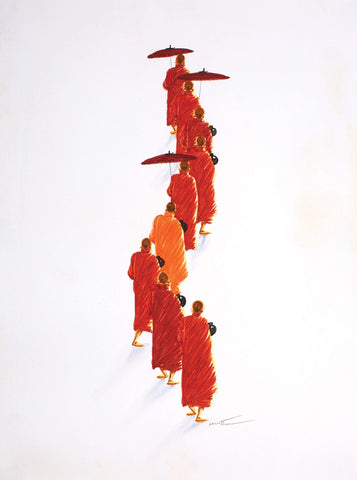 About the Art
Win Thu's clarity of thought and vision never fail to show up on his canvases. One has to observe Win Thu at work to understand the love and respect he has for his subjects.
It is a pleasure to see how he can become immune to the rest of the scene and focus on bringing out his subjects in all their color and life in his canvases.