Get More Information about the Art.
Zaw Min
Going home
Acrylic on Canvas
2015
32 x 40 inches
We provide a Certificate of Authenticity with all artworks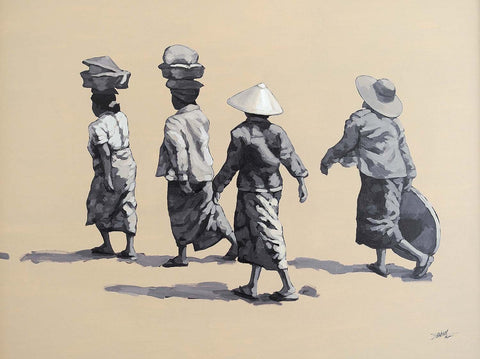 About the Art
Zaw Min captures the essence of the Myanmar countryside with opposing hues in brilliant colors.
He captures the essence and beauty of traditional lifestyle such as Buddhist monks, tribal people and village scenes in his acrylic paintings.
Zaw Min has displayed his works in several local exhibitions.