Get More Information about the Art.
Zin Yaw Aung
The walk
Acrylic on Canvas
2015
36 x 48 inches
We provide a Certificate of Authenticity with all artworks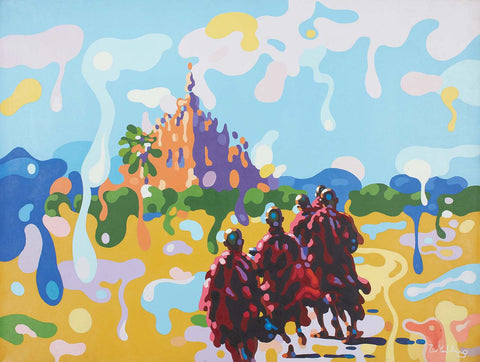 About the Art
Zin Yaw Aung works speak of the child-like enthusiasm with which he approaches work. Like a child exploring the world, he finds new ways to express his visuals.
Strong, bold colors are his signature which lend to his inspiring outlook and approach to art.