Get More Information about the Art.
Zwe Mon
Temple
Acrylic on Canvas
2013
24 x 36 inches
We provide a Certificate of Authenticity with all artworks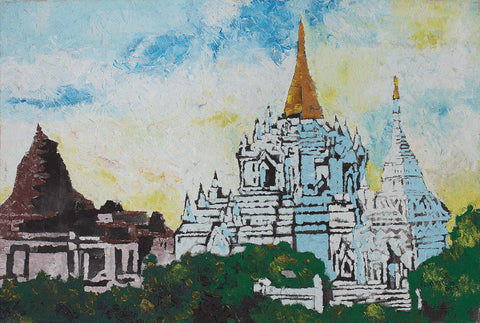 About the Art
Zwe Mon was born in 1990, and attended the Yangon School of Fine Art. She soon developed an interest in texture. She has experimented with adding texture to the paint itself, and contrasting or harmonising the treatment of the paint with the subject of her paintings.