Get More Information about the Art.
Zwe Yan Naing
The Lady
Acrylic on canvas
2014
48 x 36 inches
We provide a Certificate of Authenticity with all artworks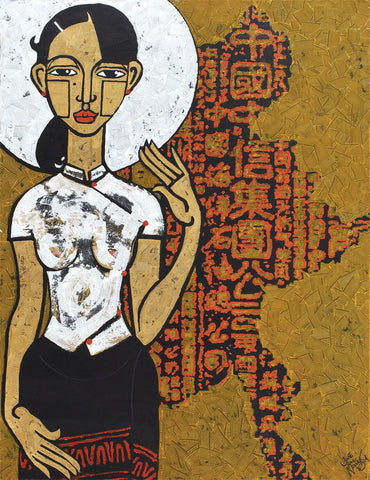 About the Art
Zwe Yan Naing was born in 1984 in Taunggok, a river town in Rakhine State.
He moved to Yangon to study at the State School of Fine Arts. Zwe Yan Naing has had numerous exhibitions in Myanmar but has also shown his art in Brighton, Seattle, Amsterdam, Bangkok, and Hong Kong.
His first solo exhibition was held in 2012 at the Pansodan Gallery.