Zin Yaw Aung
By South Asian Art Gallery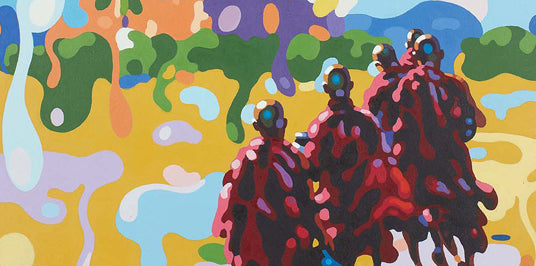 Zin Yaw Aung was born in Yangon in 1988, he attended the Yangon State School of Fine Art from 2003-2005, where he studied under well known artists such as Win Tint and Maung Oo. His paintings have been well exhibited in group shows since 2007. His first solo exhibition was held at Pansodan Gallery in 2015, titled The Mist Has Spectrum. Also he has been selected repeatedly as a finalist in the Tun Foundation Art Competition.
Zin yaw Aung works speak of the child-like enthusiasm with which he approaches work. Like a child exploring the world, he finds new ways to express his visuals. Strong, bold colors are his signature which lend to his inspiring outlook and approach to art.
He has great skills in the composition of feelings, contemplation and technique in his paintings. His paintings project the beauty of both human and nature, combined with his imagination onto the canvas. As one can see, he is a great realist painter. His images of Myanmar scenery, its people and cultures are outstanding. In his recent series, though, he has been trying out a style more blurry than detailed, working with wider fields of color rather than precise lines.
To see artworks by Zin Yaw Aung, click here
Share this